Oktober Fest at A Fábrica
---
The second edition of the Oktober Fest in the factory indelibly associates the Oktober Fest German brewing culture, which begins every year on the first Saturday after October 15th, with the gastronomic Porto culture: our Bolhão market sausages and our craft beers.
The Factory celebrates this craft beer celebration with an offer: for each hotdog, we offer one of our craft beers, brewed at The Factory!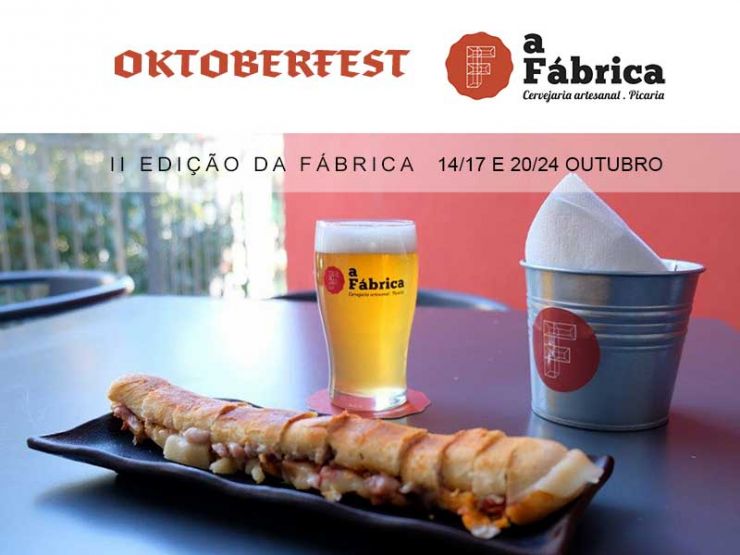 This is a fantastic offer that allows you not only to taste the Fábricas's hotdog Porto style, but also enjoy one of our craft beers.
This offer will be held October 14-17 and October 20-24 (Monday to Thursday and Sunday to Thursday).